Off-road adventures put a lot of stress on your rock rails as they work to protect your door sills.  Over time your sliders will start to show their age as road grim, rocks and dirt take their tole.  Rocks and road salt eat away the paint and rust attacks any exposed steel.  To keep your slides at their best every year or two you need to show them a little love.
Start by removing your rock rails from the truck.  Scrub them down with soap and water removing all the dirt, loose paint and grime.  Work the nooks and crannies where gunk may have accumulated.   Rinse them off and while they dry wash the truck's frame and clean it up.
If your rock rails are like ours there is some rust that needs to be knocked it down with a wire brush.  You can also sand (or grind) down to bring back a smooth finish.  After you have them cleaned, spray a rust reformer over any spots showing rust.  A rust reformer will convert the rust to an inert material that can be painted with several costs rust proofing paint.  Don't forget to perform the same rust proofing on your trucks frame.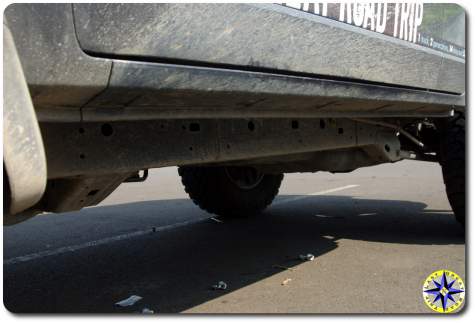 This is one of those activities that is easy but will take time.  This literally is watching paint dry.  Take advantage of this down time to run to the hardware store and purchase new hardened bolts and washers (grade 10.9).  Your sliders often carry the weight of your truck and the last thing you want are those old bolts to sheer off because you weren't willing to replace $20.00 worth of hardware.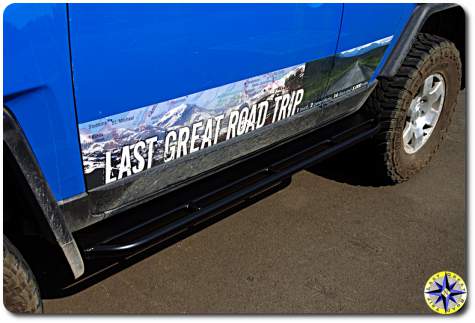 Before you bolt your rock rails back on, give the threads in the frame a good spray with WD-40 and chase the bolt through to ensure their is no sand or grit in there.  Finally position your sliders and bolt them up to your frame ensuring they are aligned.
Now your sliders should look almost as good as new and continue to protect your truck on lots of off-road adventure.