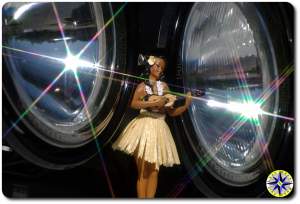 When we started planning for the Baja off road adventure we know we would need some serious lighting if we were going to explore the desert at night. Not wanting to take any chances we looked at a lot of manufactures' lighting systems. After months of painstaking analysis and research, reading through magazines (looking at pictures), going through forums, stopping at 4×4 shops and talking to anyone who would listen, we decided to go with Baja Designs' Soltek setup.
We choose these lights for their crystal clear optics, high quality electronic components, no-tool adjustments and a mounting system that isolates vibration. They also weep testosterone on the pages of Hula Betty's magazine.
Need more information… How about our PDF write-up over on ISSUU on installing off-road lights to go along with the video.
Even more information… Must read, step by step Toyota Bulletins: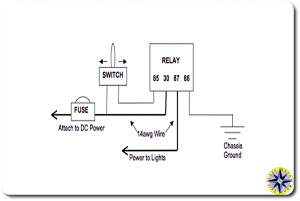 Another little tidbit that is handy to refer to is a relay diagram when you're trying to remember all the different wires going from here to there. This is a nice reference:
If you still need MORE… drop us a comment with your question and let us know if you like the format and what we can add to help others when it comes to off road light selection and installation.