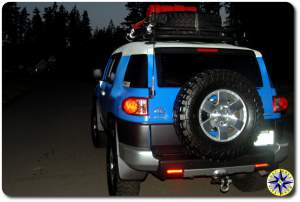 Start Poulsbo, WA. USA
Finish Prince George, BC. Canada
Miles today: 538
Total Trip Miles: 538
Today we left the comfort of our home and took to the open road. Eager to get started we left the house at O-dark thirty and headed to Kingston to catch the Washington state ferry to Edmonds where Greg from Toyota was waiting to video tape the start of our trip.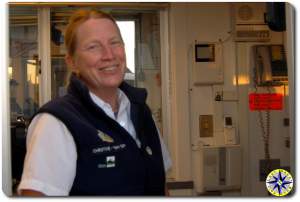 Oddly enough as Christine informed us, the Washington state ferry system will allow you bring two gas cans on board. They will not let you bring four empty gas cans on board. A quick drive around the block and two gas cans thrown in the back seat, a look the other way by Christine and we were on our way again. Christine even let us jump into the car pool lane so we could be first on and first off the boat. It is great how everyone continues to help make this a great trip.
Greg, Toyota's man behind the blog, caught up with us in Edmonds. Greg Brummer, known as Mr. Helpful, runs PlanetFeedback and has coached some of the best bloggers on the Internet. Greg was great! We talked, he video taped and we laughed… We laughed a lot, compared quick road trip notes and before we knew it, it was time to head out. Keep an eye out for Toyota's video of Last Great Road Trip to appear on Toyota Open Road Blog soon.
Google maps is cool, Google world is very cool, Google directions… NOT so great. After a number of debates about the interpretation of Google's instructions at various intersections and highway interchanges, we decided to scrap Google directions and go to the old gazette maps and compass. We did not look back even once.
Although the largest number of miles driven today where in Canada, we are still getting used to a few things. For example: highway signs tell you "100 mile lodge house" in 75 kilometers. You purchase gas by the liter and it cost 94 cents and you have to use the Canadian dollar. In order to calculate cost of miles per gallon you need a degree in abstract algebra and that is too much thinking for the driver. We are saving all the receipts and will figure it out later. It was cool though driving 100 on the long straight away. Did we mention speed limits are in Kilometers per hr. Go metric or go home.
Overall a great first day. We covered a lot of ground. Met a few new friends and are getting lots of second looks as we drive the open road. We are becoming internationally famous.