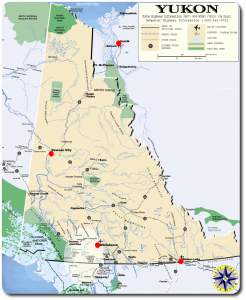 Yukon Territory Alaska Northern British Columbia
I spent a lot of time here today for research. I dig the free digital maps. Google tells me that it's  774 km from Dawson to Inuvik and it should take about 17 hours. That is a lot of distance to cover and only one fuel stop in between.
The thought of all those trailers to explore and how to squeeze every mile per gallon out of the rig may just have me up all night.
Hopefully I wont have nightmares tonight.