Leaving Bahía de los Ángeles was bitter sweet.  Behind the peace and tranquility of the sea.  Ahead, our continued progress through Dante's divine comedy.
The route headed south, running along the mountains  for dozens of miles before dipping back down to give us one last look at the Sea of Cortez before turning west.  We would spend the rest of the day trekking back across the peninsula which, with each pass, was becoming less hospitable to carbon based life (I wont debate the other forms of life which may flourish down here but lets just say Mulder and Sculley may have been right).
Back in the states; friends, family and everyone we mentioned our adventure to, wished us well and said; "be safe".  Everyone had read the papers, seen the news reports and watched Locked Up Abroad.  It was hard to miss, You Tube videos showing road blocks on the edge of towns where bandidos ambushed motorists, beheadings in Acapulco, drug cartels killing each other and gangs running towns.  But  no, this is not what kept me up at night worrying.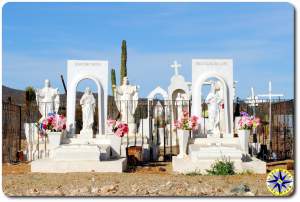 The drug cartel trouble has been on the rise since Mr. Clintion took office.  Montezuma has been reeking havoc on tourists since the Spanish conquistadors first marched on the Aztec nation.   Montezuma's revenge (not the video game) that quaint colloquialism for traveler's trots, the squirts, colon blows, galloping splatters, hershey squirts, the runs, green apple nasties, ass sneezing or travelers' diarrhea (TD) is what had me worried.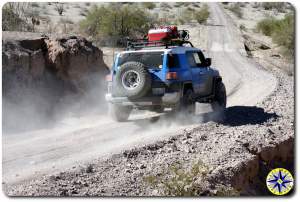 We'd been playing Russian roulette for several days, eating in local restaurants where we were the only diners with USA passports.  We tried to keep our mouths closed in the showers as water washed over our faces but it is hard to keep water out of the one orifice that was designed to let water in .  Each morning we even dared to stick a toe in the waters with espresso americanos from little corner cafes.
But we'd stuck with bottled water and been on a daily regiment of two Pepto Bismol tablets every day since crossing the border.  No amount of coffee it seemed was able to undo the affects these little pink chalky tablets.  Even to the point of worrying us a little after the first few days.  Having our pipes blocked up though seemed so much better than the alternatives, especially since the roll of toilet paper was buried somewhere in the back of the rig under the spare tire and the only vegetation on the trail had thorns. We took our Pepto…  And all was good.
I have known Brad since my days at University.  Back then, professors wrote on cave walls and the science department was running an experiment trying to invent fire.
As long as I can remember Brad was the responsible one.  When we would get together to cram for finals, he brought books, class notes, past test and study guides.  I brought beer.  When I would try to turn a trip to the store into a drive to the beach, it was Brad who would remind us our term papers were due in the morning.  And when I would celebrate Cinco De Mayo, slamming tequila shots to the point of believing I could speak fluent Spanish and perform that Mexican hat dance on the bar tables, it was Brad who made sure I slept it off on the floor of a bedroom rather than a cell at county.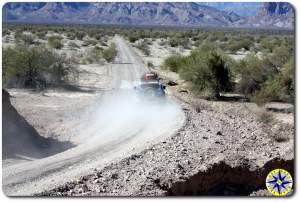 We have seen each other through job changes, ex-wives, new kids coming into our lives and old friends departing this life.  I count Brad among a few people in the world who I would kill or die for, if he asked.
Brad took on this adventure not really knowing what he was stepping into.  He just wanted to get away, relax a little and step out of his comfort zone doing something different.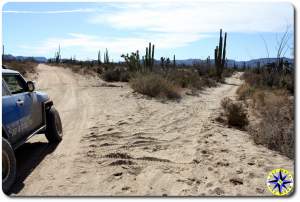 There are two seats in the rig.  The driver's seat and the bitch seat.  As the name implies, the drivers seat is responsible for keeping the rig moving forward and getting everyone from point "A" to point "B", and back, safely.  The bitch is responsible for EVERYTHING ELSE.
Brad is navigator, camera man,  crew chief, spotter and head gopher.  He embraced his roll with all the gusto of a wide eyed, eager,  young college intern racing to copy, collate and render in 3D the big presentation due out to the boardroom in 15 minutes.  Brad was taking on his job as if was a job. There was nothing he wouldn't do in order for us to make our goals.  But it was taking it's toll and starting to show.
We stayed on course today but came up well short of our mileage goal, again!  This evening, instead of relaxing, Brad poured over the maps, studied the route, measured progress and considered the realities of our schedule.  At this rate we would never make Cabo San Lucas, and he let me know it.
Looking back, it was unfair of me to placed him in an impossible position, somewhere between the realities of limited vacation days and a commitment to my Peter Pan, Baja adventure, dream.   I piled task after task on Brad, exploiting his best qualities.  I knew he would do what I could not.  I knew he would be the responsible one.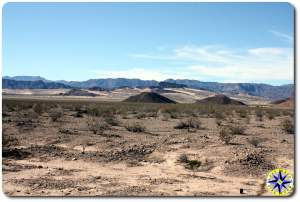 Brad had wanted to get away, relax and step out of his comfort zone.  I had taken him 2,200 miles away from work and the big project which has been his life for the last two years.
I had gotten him out of his comfort zone.  He was wheeling for the first time and wheeling hard.  We had walked four miles through town, after dark, along the highway, across from teenagers making out under flickering street lights and past emaciated, mange covered, barking dogs tethered to a rusted out truck in front a windowless shack, to a little bodega so I could get bubble water and crunchy snacks.  He was eating spicy authentic local dishes and sipping coffee curbside as locals walked by staring at us.  He was out of his comfort zone…  way out of his comfort zone.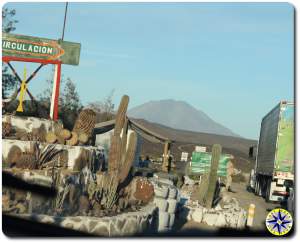 But he was not relaxed.  He hadn't shed the mental calendar in his head.  He was worried we'd get off course.  He was worried that he'd have us miss a Pemex station and we'd run out of fuel.  He was worried about letting me down.  It was my fault he was angry and frustrated.  We can fix that.
We decided drop the leg that ran across the peninsula to Loreto and back.  We'd still run the course along the Pacific and into Cabo as originally planned. We would spend an extra night in Cabo doing absolutely nothing (drinking and site seeing counts as nothing right).  Brad would extend his vacation from by an extra day.
I would drive like hell to have us in Cobo within two days, out of Mexico in five days and home in seven.  I would also take on more responsibilities.  Well I would try.
Brad agreed, to let go.   His new mantra: It's not a race, change is ok, this is about having fun.  Something will still probably go wrong but we will deal with it and be fine.  No matter what happens we've already accomplished more than either of us could have dreamed.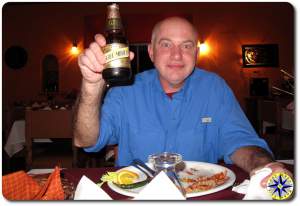 Nothing, absolutely nothing on this adventure is more important than our friendship.  A week confined in a rig driving through hell before we got to this point.  That's pretty good for us.  We drank to it.