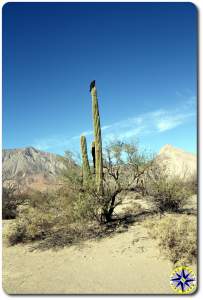 The best laid off-road adventure plans of mice and men still depends on luck and it looks like ours is running a little short.  Based on the US State Departments Travel alert and some conflicts with team members' scheduling we are putting our Baja trip on the back burner
Hopefully as things settle down we can get this trip back on track.  In the mean time we are working to fill the travel calendar with NW adventures and club runs.
——– follow up ——–
No the situation did not change in Baja.  But we threw caution to the wind anyway and decided it was a good day to die.  We took off on our Baja Off-Road Adventure.  It was so worth it…  don't ever let fear of the unknown hold you back. Be cautious but move forward.