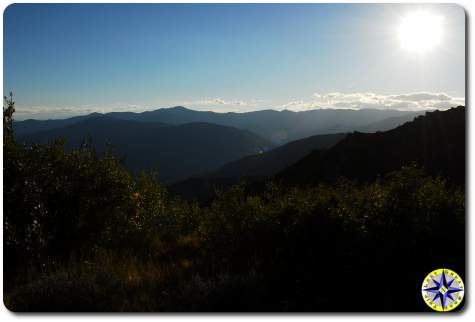 As I mentioned earlier, The Young Turk has been bringing his outdoor gourmet game. On this off-road adventure he has busted out all the modern cooking conveniences and created mouth watering meals that Other Paul and I have thoroughly enjoyed. His uber outdoor kitchen contrasts my minimalist ideals. Don't get me wrong… I did not once turn down his fresh salads, crisp bacon, spicy sausage patties and fluffy eggs, grilled sandwiches, cheeses or meats. But this morning it was time for The Young Turk to see that The Old Bull has culinary skills.
With nothing more than a few camp fire coals, hot rocks, tea pot and backpacking grill I set about making my breakfast of cheese and landjäger quesadilla with fresh hot coffee (ok there is a titanium french press involved too). For me the idea of cooking over a simple open fire is as much a meditation as it is about nutrition. The water takes forever to boil instilling patience, tortillas must be continually turned to avoid the flash point that causes them to cross from soft and warm to burnt and chewy. The cheese requires mindful coaxing to evenly melt and hold on tight to thin slices of Bavarian dried meat. Not as simple as igniting propane or as easy as scrambling farm fresh eggs on a griddle while sausage sizzles and home fries brown but this is by far the best tasting quesadilla… ever!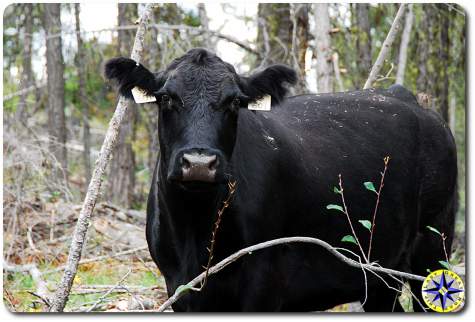 Coming down from the hills following the dirt roads, the little town of Chelan is in site as we hit civilization. This is our planned fuel up. Diesel for Big Red, premium for the Blue Bunny… and coffee for us. If you have ever stood next to a jet at take off or witnessed a two year old's full scale meltdown in the Walmart checkout line then you understand the decibel levels of an unlimited hydroplane. The boats, more floating engine than sailing craft, are flying around the lake course in front of us, throwing 100 foot rooster tails into sky as we make our way along the lake into town. Their deafening roar shakes coffee cups at the local Starbucks a block off the water. Normally a sleepy little town, today it is filled with race fans cramming together on any patch of beach they can find.
Torn between watching the races and a desire to get back on the dirt, Other Paul navigates us through town and around the lake, back onto the Washington Backcountry Discovery Route. With Other Paul's navigation keeping us on the straight and narrow it has has been reassuring to know that he is always two turns ahead of where we are on the route. Joe Merchant once said "The best navigators don't always know where they are going, until they get there!" Other Paul… always knows.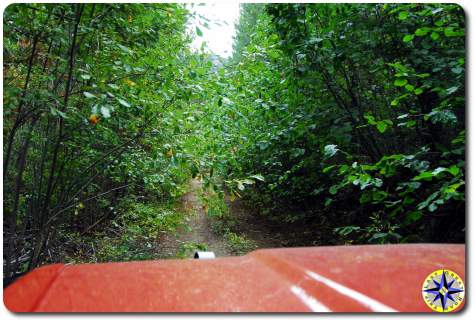 The backcountry discovery routes usually have a couple of alternatives along the way that are more technical challenging, especially for a fully loaded dual sport rider. Coming up to the alternate, the map indicates "brush covered, expect pin striping but should be passable". Of course the maps are created by motorcycle riders and for motorcycle riders. Other Paul and The Young Turk are coming off an extremely bad bushwhacking experience earlier this summer but decide to cowboy up and take a chance on the alternate trail.
We're 5 minutes in and Other Paul is now walking the trail ahead sawing off overgrown branches to clear a path. Another 100 yards and it is clear this is what is meant by "squeezing a camel through the eye of a needle". Motorcycles may get through with a little pin striping… the Blue Bunny and Big Red… they have reverse gears and we are using them. Backing down the narrow corridor until we can find enough clearing to turn around…. and that maybe a while.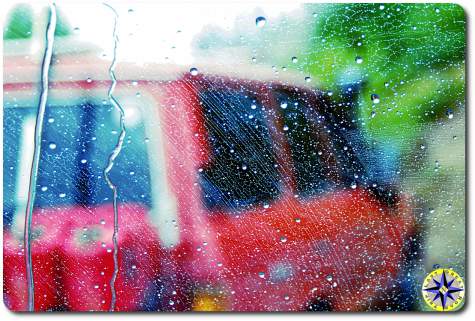 Back on the main route, making our way along McKenzie Ridge heading to Chumstick Peak the views are spectacular. In 2004 forest fires took down 10,000 acres of trees. Over the years Mother Nature has replace the tall timber with a green carpet of salal and young saplings. Without dense forest growth, the route is wide open, showing off the expansive solitude that make this area so special.
Switchbacks with the occasional down pours define a big part of the route today. The cooler September temperatures signal the rut is on with a pair of large bucks sporting heavy antlers bounding down the hill as we approach. It wont be long before this section of Washington backcountry discovery route gravel, dirt and rock will be wearing a heavy blanket of white with travel limited to snow machines or cross country skis.
It began and now ends at the Milepost III Brewing Company. It is hard to fit everything you want into a weekend adventure but the northern legs of the Washington backcountry discovery route did not disappoint. Miles of dirt, solitude, amazing scenery, good friends, camp meals to die for and discovering the Hipsters of the Woods tribe. The Washington Backcountry Discovery Route does not disappoint.