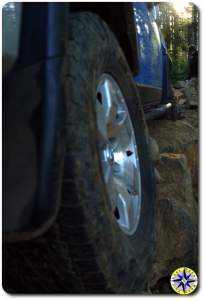 The great thing about going on an off-road adventure with a bunch of friends is that these days, everyone has a video camera. And thanks to You Tube everyone is a video producer and their own distribution company.
Remember the black Friday Browns Camp off-road adventure? Turns out when we weren't looking one of the guys in the group caught us going through a few obstacles in the Tillamook State Forest ORV Park. I'm usually behind the camera so it isn't too often I get to see how I look on the trails when where out just having fun.
Definately want to thank Kurt for sending us the video links.
I think he captured my good side… And yes we really do go by Blue Bunny on the trail…