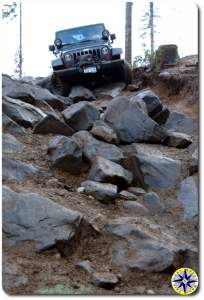 If a mid-life crisis is about recapturing your youth than there is one sure fire way to do it…  No it is not getting a big Harley, driving a fast sports car or dating younger women… Sure those all seem like good ideas and definitely worth a try, but  if you want to recapture your youth, spend some time teaching kids about the things you love… off-road adventures.
Remember learning how to drive…  Remember learning how to wheel on fire roads and than taking to the 4×4 trails?  Seeing the world through the eyes of the young and experiencing those firsts all over again is what keeps us young at heart.
So when we got a note asking if we wanted to go wheeling with a buddy who was teaching his boy to wheel, we jumped at the chance.  Turns out everyone learned a few things.
There are few things more inspiring than watching a father teach his boy or the look of pride on his face as his girl begins to wheel like they have been doing it all their life.  The off-road adventure in the Tahuya Forest may not have been the most demanding, it didn't cover new unexplored exotic land, and didn't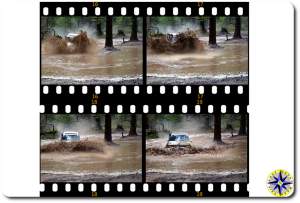 last more than a few hours.  But getting out out and seeing a young man learn to drive 4×4 trails at the side of his father will live in my heart for years.
We may not have recaptured all our youth, but this day gave back a little of the excitement experienced the first time we all put a wheel on a dirt road so many years ago.