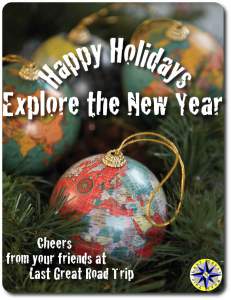 We at Last Great Road Trip are big fans of the New Year holiday and everything it stands for. Letting go of the past can be very therapeutic. As off-road adventure lovers, it is the hopes and dreams for the future year that excites us most. But before we completely forget about this year, I would like to reflect on the accomplishments of LGRT.
New Year's Eve is a time to look back on the past, no matter how good or bad it was, and learn from it. But when the ball drops at midnight, our slates are wiped clean and we mustn't dwell on another year gone.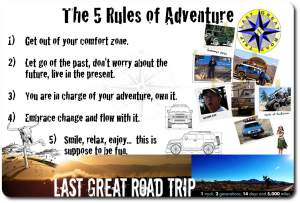 One of my favorite parts of the New Year is coming up with resolutions. We have high hopes for 2013, mainly because the Mayans didn't believe we would make it this far, so our goals reflect that invincible attitude. Here are some of LGRT's resolutions:
Tell better stories. Lets face it our videos are campy… they are fun and we enjoy them but they don't tell the epic story we'd like them too.
Complete the Washington Backcountry Discovery Route off-road adventure. We have two legs under our belt (one of them twice) but there are still two more to go.
Decide on this years big adventure.  The Blue Bunny will be more then ready soon.
Do something different… REALLY different… on an off-road adventure.
So here's to another great year of adventure, diversity, understanding, and learning, and may the best of last year be the worst of next year.