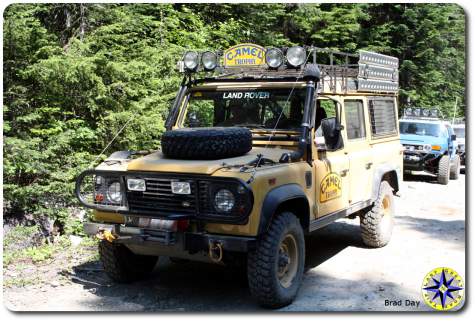 "He who desires more gear, knows not what he wants from his gear"- unknown source.
Whether you call it car camping, off-road adventures or overlanding, an off-road based adventure requires stuff and as a group, we overlanders do not travel light.  If you search the Interwebs, you would think that in order to start overlanding you must have a Land Rover, preferably a Defender 110 (Camel Trophy insignia optional), capable of carrying months of supplies, sand ladders, roof top tent (RTT), titanium cook sets,  wind sail canvas & teak lounge chairs with matching tables and an engine manifold hot water heater with power shower head.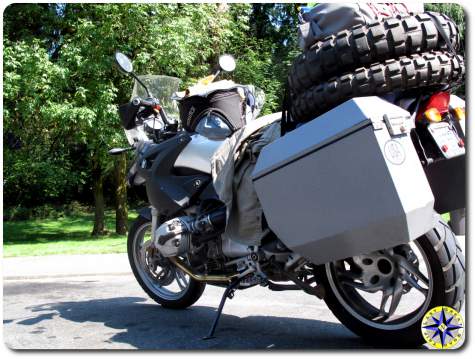 I have a theory and it holds true for all major activities not just overlanding…  It goes like this:
Looks interesting phase – This (insert activity name here) looks like something you would enjoy.  You have little to no experience but the activity seems interesting so you tag along with a friend or give it a try on a limited basis.
Let me open my wallet phase – You tried it, you like it and you're hooked.  You surf YouTube videos and hang out on the forums during work taking in everything you can about this life changing activity.  You imagine yourself living the dream that allows you to quit your job, take the kids out of school and spend all your days doing "this".   If the "so called experts" tell you, you need a thing-a-ma-bob, you get a thing-a-ma-bob.  If you see a new whats-it's that promises to take you to the next level you save up and order a whats-it's.  You check out whats-you-ma-call-its that others have and compare detailed specs of each new piece of gear to hit the market.  You become a gear whore… and you're proud of it.  In fact you show off your gear and tell everyone how it makes life much better…  and you are happy.
Attaining Zen phase – If you stick with the activity long enough eventually you know what works for you.  Your gear is not so shinny anymore but it performs well and meets your personal needs. You've pared down your gear to the minimum you feel comfortable with.  You use all your equipment regularly and your favorite piece of gear is one of your oldest items.  You have repaired much of your gear yourself.  New guys (those wide eyed newbies entering phase 2) look at you and can't imagine how you do without the newest most talked about piece of gear they just bought.  You are old school.  You are more interested in experiences than buying your way into the club… and you are at peace.
I have a friend who explores very remote locations in her Forester.  That's right, a stock Subaru with nothing more than a good set of all terrains.  She sleeps in the back, keeps her creature comforts to a minimum and only brings along the essential gear.  Most of her equipment comes from the backpacking world so it is light and compact.  She eats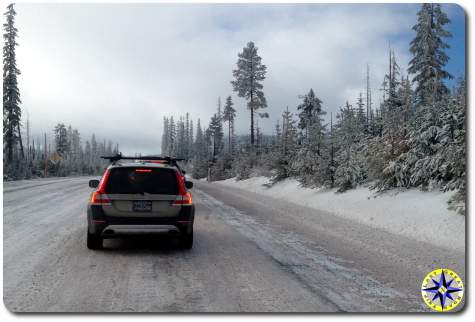 granola trail mix, energy bars and PB&J sandwiches.  She is comfortable with her style and she has seen more remote North West destinations than just about anyone else I know.
There is nothing wrong with the gear whore.  In fact it is that willingness to purchase new stuff that fuels the overlanding community.   Gear purchases encourage manufactures to sponsor rallies and shows that bring us all together.  Profitable vendors contribute to the fight for open access to places less known for all of us to explore more.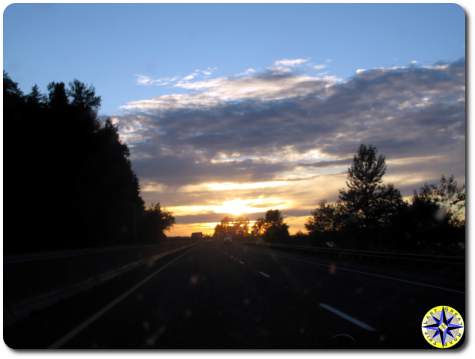 Whatever phase you're in…  don't let anyone mislead you into feeling that you must have a truck with lockers, 33″ tires, armor or top-of-the-line suspension or other cool stuff before you can start enjoying off-road adventures.  They will of course allow you to go to more difficult locations but  all it takes to start is imagination and a desire to explore. The key to great off-road adventures is that you grab a map, pick a destination and explore the road less traveled.  Over time you will find your own way and discover what gear is right for you.