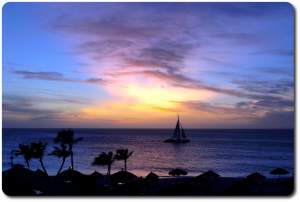 Sometimes it only takes a few days to create a memory for a lifetime. Some memories take a life time and bring us full circle.
30 years ago, two 19 year old girls got on a plane without a thought and flew to Caracas Venezuela. The mission back then, right a wrong; clean up a self made mess and get divorce papers signed. No one knew where we were going or that we were even gone. We just left. The adventures that accrued on that ill-advised trip included winding mountain roads, muddy village streets, illegal passage into international country clubs and sleeping on beaches. This was the stuff of great tales and the cause of much envy for all of the thirty years between then and now. In the end, with divorce papers signed, we returned, triumphant and unharmed, amid vows of a life long friendship. Someday I will retell that story (to Venezuela and Beyond, lessons in world travel).
Thirty years fast forward I find myself on a plane with that same travel companion headed to an island just off the coast of Venezuela. Landing a fifteen minute boat ride from the beach sand where we'd slept 30 years earlier, the mission this time, different. Instead of adventure, its reflect. Instead of conquering a new land, its to have the land and water take us over. Instead of romance, its perspective we seek. Thirty years had given both of us everything we'd hoped for back in our youth and more. Yet no dream is without its challenges and our reflections remind us of how fragile our place in life is. Sometimes joyful and sometimes tragic, this journey serves to remind us that like the waves on the sand, we all tend toward our own disarray. The true journey is our effort to keep it all together.
Aruba is made for keeping it together. It is an island small enough to peddle a bike around. Aruba offers more than just sunny, breezy beaches. With a language (Papiamento) that seems personally crafted for adventure, part Spanish, part English, part Dutch in almost any combination. The resident demeanor is calm and warm, with a slow steady way about the day that permeates every task committed by every worker in every facet of life. The island screams tranquilo. Even the card tables in the casinos take it slow and easy, allowing us to relax and play all night without the overwhelming sense that the table was leaving us behind.
We sat, equidistant from pool and sea. A breeze assuring we wouldn't sweat. The sun assuring we wouldn't chill. We sat and I'm not a sitter. It took me almost two hours on that first day to adjust my chair, apply oil, arrange my reading material, clean my sunglasses, test the pool water, test the sea water, find the right drink and assure I had one reach access to everything in my beach bag before I sat back and let my shoulders fall. At that moment, the way of Aruba got under my skin. Time stopped and I found myself in a dreamlike state where my thoughts went to the places dreams go. Conscious in state and unlocked for the thoughts that sought court, I let them flow. My sister in adventure must have been having a similar experience. She was quiet and still. The day passed into night and we moved to dine in the shadow of the lighthouse. It was then that the true purpose of our travels emerged and was willing to become visible. Those fragile things that one should never face alone crept out and we tackled each one with brave candor. That affair, that drinking, that loss, that familial let down poured out on to the table between courses and like in Venezuela thirty years ago, there was nothing to do but face each one as if we were meant to be there with them. We sat locked arm in arm; two sisters hanging on tight to each other for the hard road ahead.
Thirty years ago my friend came with me to help me clean up a mess I'd gotten into. Today, I'd come with her to this place to help her pull the pieces back together and gather the strength to get on the mend.
It will be a while before we know the result of our Caribbean therapy, but if our original adventure together is any indicator, we're in for a fantastic next thirty year ride. Only this next thirty years, won't have us waiting for a monumental moment to plan our next great adventure, we're committed to reaching out when ever the hankering hits and go.