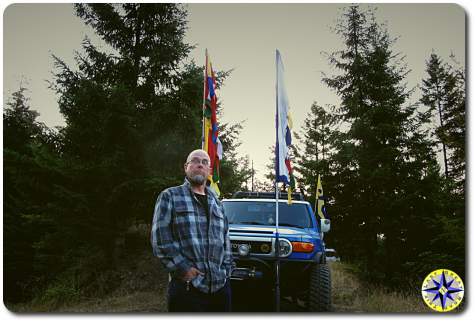 Say western Washington and most people think Seattle, Mt. Rainer and the Cascade Mountains.  All worth exploring but if you want to find a little small town ruralness that offers more seclusion and unlimited exploring than keep heading west until you run into the Olympic National Forest.  The forest buffers the Olympic National Park and remains vehicle friendly.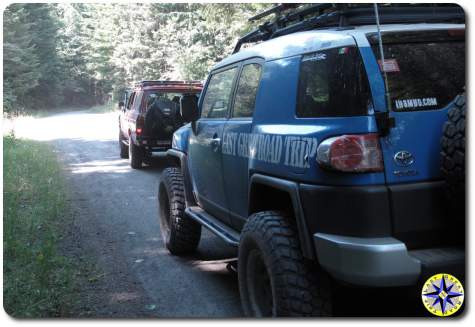 Over the years I've spent a little time exploring the Olympics on foot tackling trails,  summitting a few peaks and  glacading down Elenore.  Now I can add driving the back roads to that list.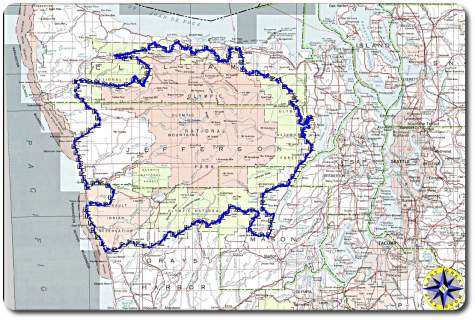 Improved campgrounds dot the hood canal and state forest, offering family camping right along the pavement.  But venture down the numerous forest roads exploring the two-track spurs and you will find endless possibilities for primitive, dispersed camping.  No outhouses or running water.  This is camping in the dirt.
In the summer months you don't need massive tires, lockers or 4WD to explore the back-roads.  In fact you're more likely to come across a Subaru forester or VW micro-bus than built up 4×4 as you pass the countless hiking trails drawing backpackers deep into the Olympic Forest from the north and east.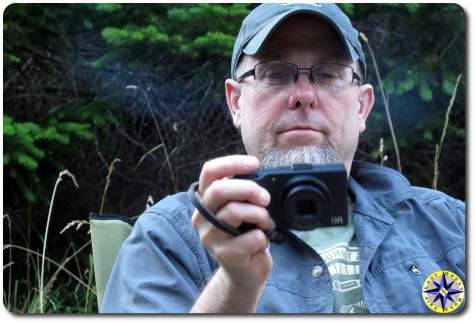 The hardest part of exploring the forest roads that encircle the Olympic National Park is consistently finding fuel.  While the northern section brings you close to many larger communities, the little towns along the rest are just as likely as not to have "out of order" signs hanging from their pumps.  Although fuel may be scarce, local color is everywhere.  Stop at any of the little general stores and start up a conversation.
The eastern side is popular with t
he day hikers, backpackers and mountaineers.  The west side offers an opportunity to explore rain forest, light houses, Indian culture or the sea caves of Cape Flattery, the most northwest point in the continental U.S.
Along the north the you find more choices to explore.  A drive to Obstruction Peak is the one road that puts you into the heart of the Olympic National Park. The Dungeness Spit is a birders dream.  Deer Park camp ground is perfect for those who hope to catch a glimpse of deer, bear or even cougar.
Cooking on trail, sleeping under the stars, exploring unlimited forest roads is hard to beat.  It is also hard to beat ending an off-road adventure with  a cold drink, good burger,  fries and funky 50's style.  The  Hiway101 Diner in Sequim, is our go to joint for milk shakes and great food anytime we're close.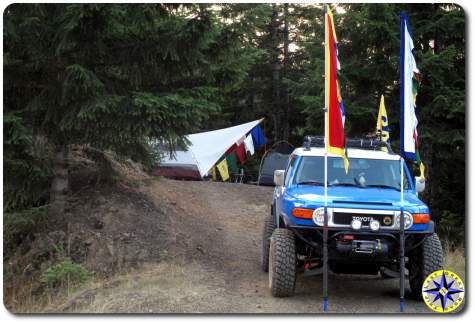 Need a day, a week or a month away and want to explore an area that few people know?  Pack your bags, load your truck and head to the Olympic Peninsula.  You wont be disappointed.