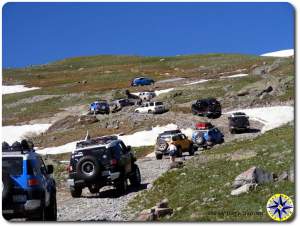 Trip Stats:
Days:11
Miles: 3472
Skate parks: 10
Windshield crack: 1
Trail runs: California Basin, Corkscrew Gulch, Engineer Pass, Cinnamon Pass, Imogene Pass & Ophir Pass
Fuel: alot
Fun: Unbelievable
The idea of this adventure began in February as a chance to spend father son time with Boy. In the past we'd gone on a few little trips to skate parks but this was an opportunity to spend significant time together. At 14 years old, 11 days can be a life time on the road.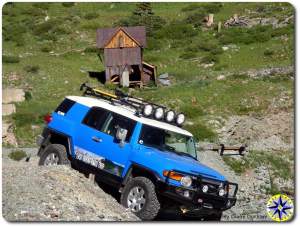 On this adventure together, we discovered Denny's breakfasts are best, ordered anytime of day. We ran 4×4 trails together for the first time and Boy learned how to sleep in a bouncing rig. Boy skated parks he'd only seen in videos and magazines. We swam in pools, rivers and swimming holes that seemed to be put there just for us. We woke at 5:00 am and stayed up until the wee hour of night. We met new friends, caught up with old friends and picked up a new CB handle.
Together, we crossed state lines and timezones. We laughed together watching videos and telling jokes. We took pictures of things we saw and wrote about things we did. We posted events as they unfolded and read with great anticipation the comments of others.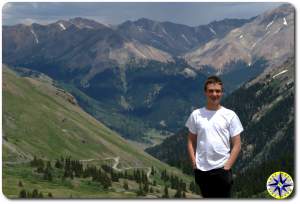 Boy discovered his eyes were bigger than his appetite when it came to ice cream and hot wings but that both are a good breakfast items the next morning. I discovered I could drive through the night and that Boy dreams in colors. We both agree, Day 10 was the best.
Mostly we discovered how to live together day after day on the road and just how much a like were are. I know I learned more from Boy than I expected. I hope Boy learned a thing or two from me. Years from now when this adventure is one many, I hope Boy and I can still spend time together talking man to man and father to son.