The Colorado landscape is amazing.  Driving the off-road trails that crisscross the continental divide we encountered groves of aspens, wide open meadows, tall jagged peaks, remnants of snow filling the shadows and patches of colorful wild flowers.  We saw deer, marmot, countless birds and chipmunks.  And we saw our friends.
We (Hula Betty and I) were invited to join Metal Tech at the fifth annual FJ Summit in Ouray, CO. and more importantly I was allowed to drive their rig on the trails.  If you don't know, Metal Tech has been developing a rear long travel for the FJ Cruiser and this event was their rig's coming out party.  Sure on the ramp you can see all that articulation with 14+ inches of travel packed into the rear shocks and springs.  However what really counts is putting your butt in the seat and driving.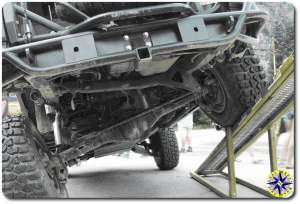 WOW!  Amazing! Wholy Crap!  none of these begins to describe the agility Metal Tech's rear long travel delivers.  I was cautiously motoring over the trail when I heard LT say "Let it Go"…   I picked up the speed and aimed for the obstacles.  The suspension responded without hesitation.  The wheels climbed over rocks and dropped into cracks with the rig maintaining a smooth level ride over everthing.  The other rigs  on the run we were leading came over the CB with mixed messages…  That was E'ffing amazing to watch…  but slow down we'll never be able to keep up.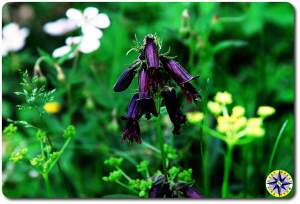 This is what suspension is supposed to do! I'm pretty sure I got so excited by how well the rig behaved that I wet myself and Metal Tech cool new seats too…  although that is another story.
When I finally climbed out of the driver's seat and handed back the keys, I was hooked.  The rest of the trail was me asking LT and Mark to explain everything about their rear long travel and how they managed to get so much flex, travel and handling while retaining all the on-road manners.  We talked about the squat and anti-squat characteristics, progressive springs, longer trailing arms and the math that went into it all…   Butt time in the seat is what counts.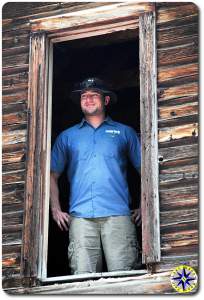 As we lead this off-road adventure, the 4×4 trail exposed unbelievable views.  We stop to explore long abandon mines and old, ghost filled, home steads.  We checked out the old dwellings and got a sense of the harshness this land must have presented to those hardy pioneers who settled this area long ago.
For the rest of the day of wheeling and exploring,  my mind was a buzz working up how I would rationalize to Hula Betty why the Blue Bunny must have a Metal Tech rear long travel upgrade!  I've played the mid-life crisis card a couple of times already so this is going to take a little more creativity.