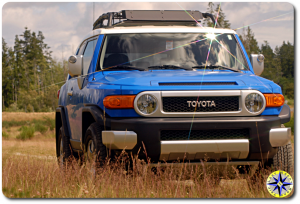 Best Auto Review recently came out with their TOP 10 SUVs.  Unfortunately they did not include any information on what went into their ranking, how they evaluated the rigs against their criteria or even what value their rank carries in the market place.  But, we do like their choice for #2 although we might have ranked the FJ Cruiser a little higher.
Mercedes-Benz GLK Class 2010
Toyota FJ Cruiser 2009
Honda CR-V 2009
Acura MDX 2009
Toyota RAV4 2009
Ford Flex 2009
BMW X6 2009
BMX X5 2009
Mercedes-Benz GL Class 2009
Toyota Highlander 2009
Let us know where you would put the FJ Cruiser in your Top 10.